Campaigns & Activation
Heineken Nigeria's new campaign is all green and classic to perfection!
Jidenna is all stylish and suave in the latest entry series of ads for Heineken Nigeria's #moreBehindTheStar Campaign
Heineken is one of the most recognized brands of beer in the world and a favorite among the beer lovers in Nigeria. In order to continue moving closer to consumers, the company has rejigged a campaign is started off last year launched – "There is more behind the Star".
For a campaign that had gotten international recognition when it featured Puerto Rican award winning actor , Benicio Del Toro, it has been rejigged for the Nigerian market by the introduction of the American recording artist and record producer known mononymously as Jidenna.
One of the three ads featured Willem van Waesberghe, the global craft and brew master at Heineken who shared some interesting facts about Heineken – most especially the secret ingredient – with the Nigerian Superstar. Jidenna recognised his subject matter expertise and wealth of knowledge and wasn't ashamed to suggest local befitting titles that the Master Brewer should consider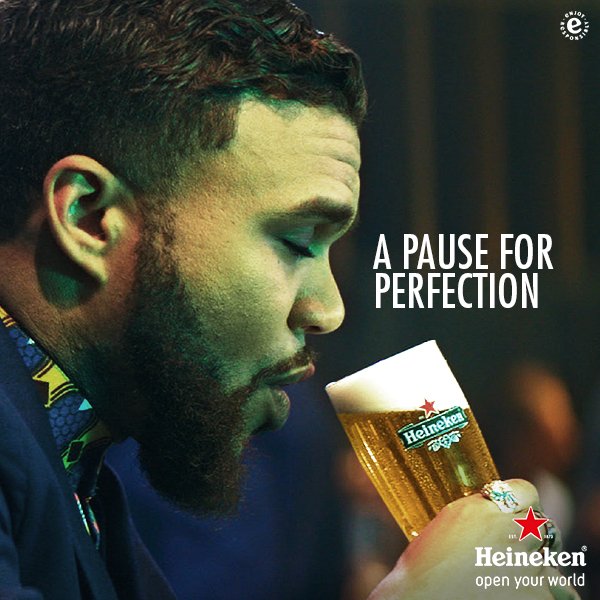 Moving on from its just concluded CHAMPION THE MATCH campaign which focussed on leveraging the rave of UEFA Champions league being part of the key sponsors of the global event that featured Manchester United Head Coach, Jose Mourinho, avid customers can actually take time out to appreciate the finesse that goes into making every bottle of thoroughly distilled Heineken.