Promo
Power Oil Walk Heart On 3.0 Challenge is hitting major cities across Nigeria
In a bid to promote the message of fitness and healthy living amongst Nigerians, Power Oil has rolled out its annual walk, tagged Walk-heart-on, to remind Nigerians on the benefits of daily exercise, even as the risk of obesity-related illnesses are on the rise.
The event, the third in its series, takes place in Lagos, Ibadan, Enugu, Port Harcourt and Abuja. A heart health awareness project aimed at encouraging everyone to walk at least 30 minutes everyday, the initiative mobilises people to walk five kilometers in the targeted states.

At each location, free basic medical checks would be offered participants to ascertain their health statuses, including blood pressure, BMI and general medical check up.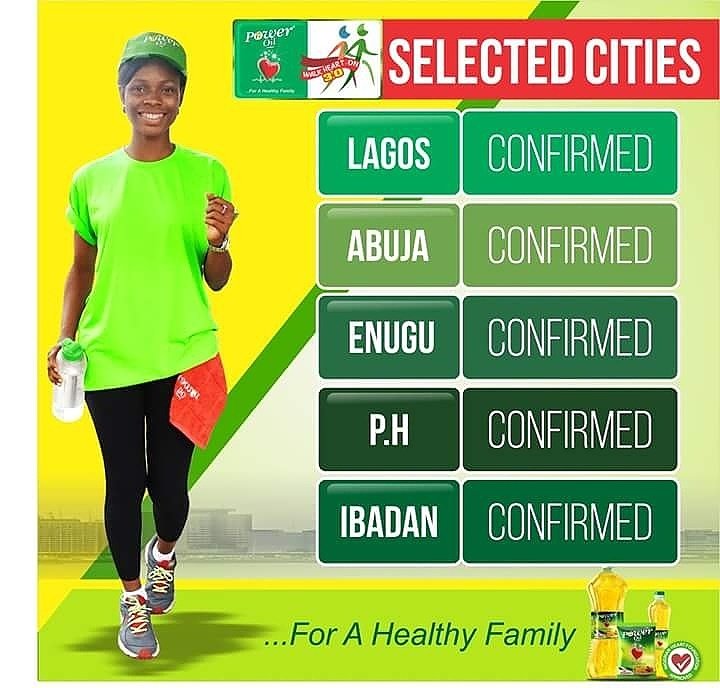 It promises loads of side attractions in the form of Comedy, Music, Refreshments and more. Rapper, singer-songwriter and actor, Sound Sultan and Comedian Funny Bone would anchor the walk in Lagos and Abuja while Bayegun Oluwatoyin, popularly known as Woli Arole and Sanyeri will anchor the one in Ibadan and Mr. Raw in Enugu.
Interested participants can enlist by filling the form here – https://www.formpl.us/form/5871671439261696